Flame Shield. Meets Australian fire standards.
Flame Shield™ retardant finish reduces flammability and delays combustion
BR By Design will always aim to design a fire retardant application so that it provides maximum flame protection to the surface of a fabric without altering the look, feel and drape of that fabric.
Why choose between form and function when you can have both? Choosing the right fire-retardant upholstery is a delicate balance between safety and design. Our applications comply with all the necessary regulations for obtaining a fire-retardant certificate, allowing you to meet safety standards without sacrificing the integrity of your design.
Australian Fire Standards for upholstery and wall applications
The National Construction Code requires upholstery fabrics, wall and ceiling applied fabric and textiles in commercial and some residential applications to meet a specific Fire Regulation and a Group Number in accordance with AS 5637.1.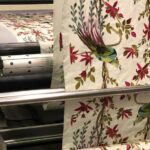 Chemical dipping, which is more often used for fabrics.
As the technique suggests, the fabric is soaked into a chemical solution which absorbs into the fibers.
After being submerged the fabric goes through a set of press roller to ensure the chemical has been fully integrated into the fibers and to remove excess chemical.
The fabric then passes through a heat set chamber to set the fire-retardant chemical. This process ensures the chemical is bonded onto the fabric fibers creating a barrier between the fiber and the flame.
---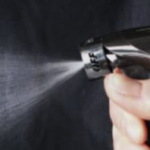 Chemical is sprayed onto the textile/fabric until the fabric is completely saturated,
Thicker fabrics need a heavier coat of fire retardant and will often take double the drying time. Standard textile fabrics usually takes 8-24 hours to dry completely.
Should the fabric catch fire, the chemical applied during the fabric treatment process is activated by the heat, triggering a chemical reaction which extinguishes the flame or slows the burn.
---
Flame Shield™ Information
Fire Retardant applications that maintain the fabrics natural drape and texture. A flame retardant specifically designed for application to the surface a fabric providing flame retardancy without adversely affecting the performance of the fabric.
Types of Fabrics
We treat a wide variety of items including fabrics, window treatments and decorative design elements like wallpaper.
Natural fiber fabrics, such as cotton, linen, silk, and wool; synthetic fibres like rayon and polyester and back-coated fabrics without adversely affecting the fabric's performance can be treated to meet all flammability standards.
Areas that require Fire Standards
Materials used in public places must meet certain flammability standards, required by governmental regulations.
Health and Aged care,
Schools, libraries, and Public spaces
Theatres, convention halls and cinemas
Hotels, Motels
Offices
Cleaning
Flame-Shield™ once applied via a HEAT SET method, binds to the fabric fibers.
Treated fabrics can be washed up to five times in accordance with AS2001.5.4 procedure 7A of the Building Code of Australia.
BR by Design recommends that FR treatments are reapplied after cleaning if an Air-Dried application was used.
Care Instructions
Always check fabric care labels
For spot cleaning first test on an inconspicuous piece using a diluted solution
For upholstery, do not wet filling
Professional cleaning is preferred
Safety Requirements
We provide a certificate of treatment on all fabrics that are finished with Flame Shield™. This treatment meets Building Code of Australia 2016 Amendment 1, Specification C1.10 clause 7 when tested to Australian Standards AS/NZS 1530 1993 parts 2 and 3 by a NATA approved facility.
For further information or samples, please contact BR by Design:
Mobile: 0434 945 505 Email: sonia@brdesign.com.au Office: 1300 14 FOAM
BR by Design has worked hard to earn its reputation as a trusted provider of fabric bonding and laminating solutions.
Detailed Order Instructions
NOTE: Work loss: you must include with your order one additional meter for each continuous piece of material supplied.
NOTE: Fabric should be forwarded rolled on a tube with the face side of the fabric clearly marked. Incoming fabric that is wrinkled or not rolled on a tube will be subject to wrinkle removal charges.